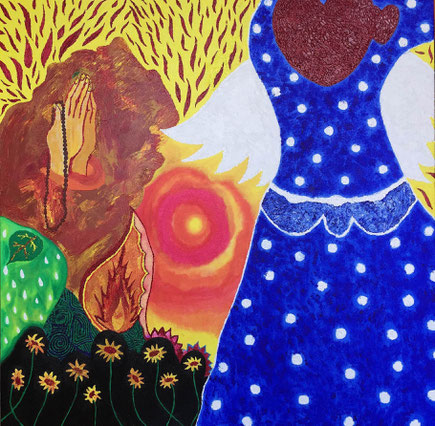 Longing for the pure soul who believes in me. Least did I know that longing for him would take me through an unseen path and reach to a destination, which I had never experienced before. There was something which pulled me towards him and automatically everything would settle. I would feel like everything around me was floating in air in his presence. It was time for him to leave, for work, but we knew we would unite soon for good. We have always believed in following our heart, which is the guiding star for ones life.
    Some people in life turn out to be a swan for you eliminating water from milk. I felt I was left in an ocean helpless and hopeless. I was sure of something that I wanted but destiny kept it away from me, for long. Although my inner voice always gave me foreseen images, but, the wait was painful. Even though I tried enough to make peace with self, life would rebound, in a different image. There was burning desire to just be along with my love. 
  It did burn me, my soul and my body. I oscillated like the pendulum of thoughts, with extreme energies, sometimes too good and sometimes too bad. My soul nourished and leaped enormous growth beyond mundane worldly expectations. The last but not the least my body acted very mysteriously. It went from becoming a chemical lab factory to atomic power plant to a mad river and finally it found solace in being a light feather. When all my realms were going haywire I realized there must surely be a place of balance and moderation. I started looking for it and yes I lived in those moments very often. It would run away, when I would loose my attention and self enquiry. 
  In the midst of this chaos, I found yoga and meditation very helpful. It was a tool to instant stability and strength. It didn't end there, meditation did come to me through the rough patch of my life, but back then I didn't know I had just tasted a drop of water from ocean. It becomes an individual journey, from there on, nevertheless this paintings stands to here, now to explain it all.